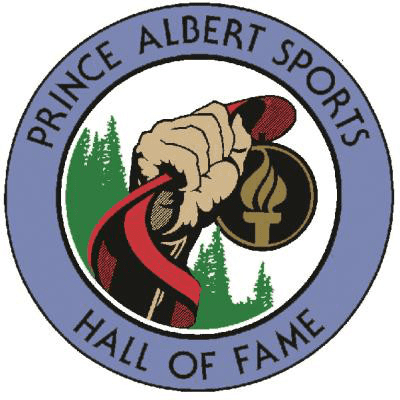 Prince Albert Sports Hall of Fame
NEWS RELEASE
For Immediate Release
January 6, 2023
31st PASHOF Banquet May 6th
Prince Albert, Saskatchewan – The Prince Albert Sports Hall of Fame will grow by eight inductees at their 31st Induction Banquet on Saturday, May 6th in the Ches Leach Lounge.
The PA Sports Hall of Fame Board of Directors nomination committee have recommended and the board approved the following: Erica Gavel (athlete), Jessica Vance (athlete), Rod Dallman (athlete & builder), Rick Schultz (athlete & builder), Pete Friesen (builder), Jim Nicholson (builder), Bill Yeaman (builder) and The 1973 East End & 1975 Old Dutch Twins (team). Prince Albert Minor Baseball Association will be recognized as the Sports Organization of the Year.
The banquet will be held in the Ches Leach Lounge, adjacent to the PA Sports Hall of Fame on May 6th beginning at 6:00 PM.
This event is possible with the support of Crown Vacuum, Michael Lypchuk- Remax, Signature Developments, and Prince Albert Northern Bus Lines.
2023 Inductees
Erica Gavel – Athlete
One of Prince Albert's elite female athletes, Erica Gavel has gone on to recognition worldwide for her incredible dedication to her sport of basketball through severe adversity. She turned what looked like a career ending injury into an opportunity to join a different sport and excel.
Gavel was dominant in softball, volleyball and basketball while growing up in Prince Albert. As a member of the Aallcann Development Fastpitch Organization (ADFO) she was a key contributor to strong Aces teams including the Squirt Provincial champions in 2003, Pee Wee Provincial silver and Western Canadian bronze medal winners in 2005 and Bantam Provincial gold medalists in 2007.
She also was on Team Saskatchewan in softball in the 2007 Western Canada Summer Games.
As a member of the Prince Albert Toppers Volleyball teams, Gavel was a Provincial Silver Medalist in U15 in 2007 and in U17 in both 2008 and 2009.
High School sports brought much more notoriety for Gavel. As a member of the Carlton Comprehensive High School Crusaders, Gavel was captain of both volleyball and basketball teams. In volleyball, the Crusaders won Provincial bronze medals in 2007 and 2009 sandwiched between a fourth place finish in 2008. Basketball was the sport where Gavel would turn the most heads. She joined the Crusader senior team in her Grade 10 year of 2006 when they won Provincial Bronze. A Gavel-Captained Crusader team would then win Silver in 2008 and Bronze in 2009. Gavel was named Carlton's top female athlete in both 2008 and 2009 and named Prince Albert's Athlete of the Year in 2010.
Gavel was highly recruited by University basketball programs on both sides of the border, but chose to stay close to home and joined the University of Saskatchewan Huskies under Head Coach Lisa Thomadis. This is where a promising story took a terrible turn. Gavel suffered three serious injuries to the same knee. The third one left the knee with no cartilage between her tibia and femur prompting doctors to tell her she would never play competitive sports again.
Gavel would take this as a challenge and remembered a school mate playing wheelchair basketball, so she would give it a try. And like most natural athletes Gavel excelled at wheelchair basketball as well. In 2014 she led Team Saskatchewan to their first ever Canadian Junior National Championship.
She was recruited to the University of Alabama Crimson Tide on a five-year scholarship for wheelchair basketball. Her first year with the Crimson Tide saw Gavel named the most improved player leading them to a second place finish in the National Intercollegiate Championships. In 2015 she was named to her first national team, helping them to a silver medal at the Parapan Am Games in Toronto. Then in 2016 Gavel was a member of the National team that struck silver at the Rio de Janeiro Paralympic Games. Then the National team would win Gold at the America's Cup in 2017, finish 5th at the World Championships in 2018 and win Gold once again at the Parapan AM Games in Lima, Peru in 2019.
Gavel has parlayed this amazing career into giving back to the game and motivating thousands of young wheelchair athletes worldwide. She has volunteered for many significant world based organizations including the Sport Sciences Research and Working group for the International Paralympic Committee out of Bonn, Germany; Chair of the Athlete Commission for the International Wheelchair Basketball Federation, also out of Germany; Vice-chair of the Athlete Commission of the Canadian Paralympic Association in Ottawa and Director of the Ontario Basketball Association in Toronto.
She also has completed a number of research papers for sport including: "Mitigating Fatigue and improving performance in athletes with spinal cord injuries" and "The effects of menthol mouth rinse during 30 km time trial performance in female athletes".
Gavel also won two Own the Podium Fellowships and has been nominated for the YWCA Woman of Distinction in Saskatoon.
Jessica Vance – Athlete
Born in Lethbridge, Alberta in 1997, Jessica Vance and her family moved to Prince Albert when she was four. The youngest of three children, Jessica would follow along and intently watch her older siblings' sports. She was very active and competitive from a young age, trying a variety of sports, but would excel in softball and hockey.
In recreational and elementary school athletics, Jessica established herself as a strong physical force, even against older boys. She competed in many activities including: lacrosse, flag football cross country, badminton, basketball, volleyball and track. She was female athlete of the year at John Diefenbaker elementary school in 2011.
In softball, Jessica started at age five and would play in older age classes in both house league and developmental levels. She played in the Aallcaann Developmental Fastpitch Organization (ADFO) for nine years beginning at age eight, primarily as shortstop and catcher. The Saskatoon Hustlers Bantam team added Vance to their roster for the 2012 Bantam Canadians in Brantford, Ontario. She worked her way into the starting outfield position for the team and was named a Canadian All-Star outfielder at the event. In 2013, she helped lead the Bantam Aces to a gold medal at the Western Canadian Softball championships in Winnipeg. In addition, Vance was named an all-star for the Girls Prairie League of Softball (GPLS) during the three seasons she played. In 2015, Vance was with her Aces team at the Midget Canadian Softball championships in Montreal when she suffered a knee injury. Despite her injury, she was able to still compete for Team Saskatchewan in the Western Canada Summer Games later that summer. At the Fort McMurray, Alberta, Games Vance drove in the game-winning RBI in the bronze medal game.
Although Vance had success in many sports, hockey was her passion. Starting at the pre-novice level, she would gravitate toward being a goaltender and become a student at that position. When she started playing female hockey, she would play in older age classes, and, in fact, played for the Prince Albert Midget AAA A & W Bears for five years, starting at age 13. During her time with the Bears, Vance received recognition in the Saskatchewan Midget Female AAA Hockey League in 2013-14 and 14-15 receiving the Brittony Chartier top goalie award and first team all-star. She was also named second team all-star in 2011-12. She is the all-time league leader in games played (91), wins (48) and shutouts (16). She was the starting goaltender for Team Saskatchewan at the 2015 Canada Winter Games, placing fourth, with a highlight eliminating the host province in a shoot-out.
For her achievements in softball with the Aces and hockey with the A & W Bears, Vance was named the 2015 Prince Albert Kinsmen Club Female athlete of the year.
Vance would move on from minor hockey to a stellar career in USports with the University of Saskatchewan Huskies. In 2017-18, Vance was named the Canada West Player of the Year and USports First Team All-Canadian. In that same year, the Huskies were Canada West finalists, qualifying for nationals where they finished fourth. Vance was named the Huskies U of S Women's' hockey team MVP in 2017-18, 2018-19 and 2019-20. She finished her Canada West career atop or near the top of many lifetime individual statistics. Vance was number one all time save percentage (.946), second in goals against average (1.17) and second in shutouts (20), tied for ninth in wins (38). She also has the fourth longest shutout streak in Canada West history playing 273 minutes and 41 seconds of shutout hockey. Of note, Vance accomplished these goals, playing 3 years of her five years of eligibility, playing in only 70 USport games.
On the international front, Vance was named to Team Canada for the 2019 FISU World University games in Krasnoyarsk, Russia. Vance played five games for Team Canada, starting four, including two playoff games. Team Canada and Vance would go on to win a silver medal, losing in the gold-medal game 2-0 to host Russia (including an empty net goal). In those five games at FISU, Vance finished with a save percentage of .959 and a 1.12 goals against average.
Vance has been a role model for young female athletes in Prince Albert, volunteering to run skill clinics and mentor those with like-minded goals. She is completing her Masters in Physical Therapy at the University of Toronto.
Rod Dallman – Athlete/Builder
Dedication to the sport of hockey, first as a top-level player, then as a coach and administrator makes Rod Dallman an inductee in the Prince Albert Sports Hall of Fame as both an Athlete and Builder.
Working his way up through Prince Albert Minor Hockey ranks, Rod Dallman first skated for the Midget Raiders in 1983. The following season he was picked up by the Prince Albert Raiders of the Western Hockey League where he would have three stellar seasons. His first was 1984-85 when the Raiders hoisted their first Memorial Cup.
The long playoff run by the Raiders that year gave Dallman more exposure to NHL scouts, and in the 1985 NHL Draft he was selected in the 6th round, 118th overall, by the New York Islanders.
After graduating from the Raiders, Dallman joined the Springfield Indians of the American Hockey League in 1988. His 355 penalty minutes that season was third in the AHL, even though he spent some time with the Peoria Rivermen of the IHL. He also made his NHL debut that season with the Islanders, playing in three games and scoring his only NHL goal.
The following season was spent almost exclusively in Springfield — Dallman played only a single game for the Islanders that year — where he had the second-most penalty minutes in the league. He was also part of an infamous incident where Ed Kastelic of the Binghampton Whalers was suspended for 20 games by the league for biting an official during an altercation with Dallman; Kastelic claimed that he thought he had been biting Dallman.
He played only one more game for the Islanders, in the 1990 playoffs, but was once again a champion, as the 1989-90 Indians won their sixth Calder Cup championship. Dallman served as an assistant captain on that team and had a sparkling five goals and five assists in fifteen games in the playoffs to be one of the Indians' inspirational leaders, although he had been battling injuries all season long. The Indians' Cup-winning victory in Game Six of the Calder Cup playoffs came on a power play goal in overtime, the result of Rochester Amerks forward Donald Audette receiving a match penalty for spearing Dallman in the face just before a faceoff.
The following season, Dallman signed with the Philadelphia Flyers, but played only briefly with farm teams in San Diego and Hershey while spending most of the season recuperating from his injuries of the previous year. He was healthy once more the following year, playing two games with the Flyers — his last NHL action — and 31 with the Hershey Bears before suffering a career ending knee injury, ironically in Springfield against the Indians.
After his career, home was calling and Dallman returned to Prince Albert. He became the Prince Albert Mintos Midget AAA Assistant Coach in 1992-93, then named Head Coach the following year, before joining the Raiders as an Assistant Coach from 1994-96, He would stay close to both organizations in the years following helping the Mintos as Assistant Coach in 1998-2000 and 2014-15 and Head Coach in 2000-01, and the Raiders as Scout from 2009-2012.
Rod Dallman has had a huge impact on minor hockey in Prince Albert and throughout the Province, starting as a Minor Hockey Coach in 1998. He was the President of PA Minor Hockey from 2011-13 implementing the city-wide draft. He coached the Pee Wee AA Ice from 2015-19 then took on the Head Coaching role with the Bantam AA program.
Dallman is also highly involved in what is now called Hockey Saskatchewan. He took their development program in 2009 to become a top tier coach in the
province. He then was an Assistant Coach for Team Sask at the 2018 Canada Winter Games in Men's hockey. At the 2019 WHL Cup Dallman was again an Assistant Coach on Team Sask that won the Gold Medal at that event for the first time ever.
Rick Shultz – Athlete/Builder
Rick Shultz was a staple as a player, coach and sponsor in both hockey and fastball for decades in Prince Albert and is inducted as both an Athlete and Builder into the Prince Albert Sports Hall of Fame. As an athlete Shultz held integral positions of goaltender in hockey and catcher in fastball. As a builder he was a successful coach, influential sponsor and administrator in a leading role.
Shultz was born and raised in Prince Albert and played his minor sports with the Parkland Bruins in the West Flat. As a 16 year-old, Shultz played goal for the Junior B Knights in 1973-74. The following year he would debut for the Prince Albert Raiders of the SAJHL leading them to a Northern Division title. After playing the following season with the Swift Current Broncos he returned to his home town to finish a stellar SAJHL career with the Raiders. In 1977-78 Shultz was named the top goalie in the league All-Star game. The culmination of his career was the SAJHL championship for the Raiders where he was named top playoff goalie. The Raiders would eventually lose in the Centennial Cup Championship to the Guelph Platers.
Other notable milestones for Shultz in hockey include suiting up against the Japanese National team (1975), stints with the Kelowna Buckaroos (BCJHL) and New Westminster Bruins (WHL) as well as receiving a scholarship to the University of Minnesota-Duluth Bulldogs. However, Shultz only attended one year, to return to PA and marry the love of his life, Louise.
In fastball, Shultz would team up with pitcher Felix Casavant to make a powerful and intimidating battery! They would compete at many different levels from house league to Provincial, National and International competitions. Shultz won Rookie of the Year in the Men's Sportsman Fastball League in 1976 to begin an astonishing 41 year career in the league! He was known as the best drag bunter around and sometimes had the bruises to prove it. Shultz claims he was never put out by legend pitcher Gene McWillie.
With a family of two boys, Rick Shultz knew the importance of having a knowledgeable, dedicated coach, so he became dedicated to coaching his sons. Actually his first round of coaching was as a 19 year-old in 1976. Shultz would coach at least one of his boys each year as they came up through the ranks of the East End Rangers. Even after both outgrew minor hockey and moved elsewhere, Schultz remained involved in coaching including assisting the Canadian Tire Devils (2004-5) and Lite-Way Electric Thunder (Midget AA 2006- 11) with good friend and fellow softball player Kim Dryka. Twice they won the
Centre Four League title. Shultz also was highly involved coaching his sons (with Dryka again) in fastball.
Shultz developed a successful business in the city, Lite-Way Electric. He knew the importance of having resources for minor teams, so he has been involved in sponsoring minor teams in PA since 1980. Some of his teams include: the Lite- Way Electric Thunder, Lightning, Storm, Cyclones and Tornadoes in hockey and the A's and Blue Jay's in Sportsman League Fastball.
He would parlay his knowledge of hockey, skill as a businessman and community leader into being named the Chairman of the Board of the Saskatchewan Junior Hockey League which he continues to hold to this day. He was inducted into the SJHL Hall of Fame for his dedication in 2014. Shultz also received the "President's Award of Merit" from Prince Albert Minor Hockey in 2017 for his years as a coach and sponsor.
Pete Friesen – Builder
One of longest tenured Athletic Therapists in the National Hockey League is from Prince Albert. Pete Friesen was a trainer for 21 years in the NHL. Friesen grew up in Prince Albert attending Prince Albert Collegiate Institute (PACI) and would graduate from Carlton Comprehensive High School in 1976. He took part in many school sports including football, basketball and wrestling.
Upon completion of high school Friesen would attend Bemidji State (Minnesota) and achieved bachelor's degrees in Education & Physical Education. He followed that up with a Post Graduate Degree at the University of Saskatchewan Sports Medicine & Physical Therapy.
His first hands on training experience came in the early 80's. He was working with both the U of S Huskie teams and Prince Albert Raiders, while teaching at Carlton from 1980-82. Raider coach Terry Simpson had Friesen as the trainer of the Canadian World Junior Team which won gold.
The U of S took note as immediately he started his term at the University of Saskatchewan of Phys-Ed as their Head Trainer from 1986-1992. The University of Alberta and the Glen Satpart her Sports Medicine Clinic beckoned, and Friesen would spend 1992-1997 in the Alberta capital.
His experience would be recognized by the National Hockey League's Hartford Whalers who would soon become the Carolina Hurricanes. Friesen spent the last season with the franchise in 1996-97 in Hartford, Connecticut before they moved to Raleigh, North Carolina. In total Friesen would spend close to 21 years with the Whalers/Hurricanes as their Head Athletic Trainer/Strength and Conditioning Coach earning a Stanley Cup in 2006.
Friesen has also been associated with Canadian and United States Olympic programs for more than 30 years. Some of his accomplishments include:
Head Trainer for Team Canada during the 2004 World Championships in the Czech Republic
HeadTrainer for Team Canada at the 2011 World Championships in Slovakia
Hasbeen to 10 IIHF Championships earning 5 Gold medals
USAWomen's Hockey Team strength and conditioning coach
The Prince Albert product has consulted/advised nine different Canadian programs including men's and women's ice hockey, field hockey, soccer, figure skating, softball, wrestling, gymnastics and volleyball.
Friesen currently practices physiotherapy and lectures at UNC School of Physiotherapy, East Carolina University, Campbell University, and Duke University.
Jim Nicholson – Builder
Originally from Bambridge, Northern Ireland, Jim Nicholson and his family of five children would move to Prince Albert in 1975 which forever changed the sport of soccer in the city. He became deeply involved in soccer from coaching to administration to promotion over the next decades,
Nicholson began coaching his children at the youth level, both boys and girls. In 1984 Nicholson led the Prince Albert boys zone team to a gold medal at the Saskatchewan Summer Games in North Battleford. He joined the Carlton Comprehensive High School Crusaders teams, again both male and female and was an assistant coach of the 1993 Provincial Girls Gold medal winning squad. In addition he would coach the PA Flyers men's team in the recreational league for many seasons.
To say Jim Nicholson is known around the province in the soccer world would be an understatement! He was heavily involved with the Saskatchewan Soccer Association (SSA) for many years in many different roles. He became a certified Provincial referee from 1980-86, officiating in many Provincial, National and Western Canada Games matches. He then shared that knowledge as a Provincial Referee Instructor and Assessor from 1986-2006.
At the SSA board level, Jim Nicholson was a Director from 1980-95, then Vice President from 1995-99, culminating as President from 1999-2003. This dedication has earned Nicholson a Lifetime Membership in the SSA. He was named the David Newsham Award recipient in 2006, awarded to an individual who has made an outstanding volunteer contribution as a coach, official, manager, administrator, or board volunteer that has positively affected the development of soccer on a provincial scale or over the course of their career in Saskatchewan.
Nicholson also would be front and centre at many Provincial, National and International events in the world of soccer. He would be the SSA rep at numerous    Provincial    Championship    and    National    All- Star tournaments.
He was also involved on numerous Canada Soccer Committees from Referee Development to Competition Committees. Nicholson also was the Canada Soccer rep internationally in events in Mexico, Costa Rica, Panama and the United States.
Throughout his career Nicholson had a reputation of promoting Saskatchewan players, coaches and officials at every available opportunity they could get to be in front of National Team representatives.
One example of this was Nicholson's involvement as a key organizer of a 2 game exhibition series between the Chinese and Canadian National Women's teams in Saskatoon in September, 2001. Unfortunately, 9/11 occurred just before the event, prompting the Chinese side to return home. Nicholson realized the Canadian Women's program almost had enough players in Saskatoon to create 2 sides, so he provided an opportunity for top Saskatchewan players to round out the sides and play 2 exhibition games. Again this was an opportunity to be seen by National Program personnel for the Saskatchewan players.
Jim Nicholson was an incredible builder of the sport of soccer in Prince Albert, Saskatchewan and across Canada.
Bill Yeaman – Builder
A lengthy career in education offered Bill Yeaman the opportunity to be a coach and administrator in basketball, volleyball and football at schools in Kinistino and Birch Hills. His career began in Gladmar in 1979 before transferring to Birch Hills for the next 23 years primarily as a Physical Education and History teacher. He transferred to Kinistino in 2004 as Vice Principal. He became Principal in Kinistino in 2009 before retiring from teaching in 2015.
As an administrator of sport, Yeaman held every executive position available in the North East Secondary School Athletic Conference: president, vice-president, secretary and even referee-in-chief. He was the Section 3 representative on the Saskatchewan High School Athletic Association (SHSAA) for 3 terms from 1992 to 1998. He was recognized as the North Central District Merit Award Winner in 2006.
All the teams Yeaman coached were competitive thanks to his passion and dedication to sport. Yeaman had tremendous success with the Birch Hills Marauders Boys Basketball teams coaching them to 4 consecutive SHSAA titles from 1984 to 1987 adding more championships in 1989 and 1997.
Yeaman is also a strong community volunteer in Birch Hills as the Public Address voice for the Birch Hills Marauders football team and the Birch Hills Brewers baseball team.
Bill Yeaman was a leader in the strongest sense of the word and committed to sharing his passion and knowledge of sport with athletes, parents, colleagues and even officials.
East End (1973) & Old Dutch Twins (1975) – Team
A strong core of players who made up the East End Squirts in 1972 and 1973, and the Old Dutch Twins from 1974 to 1977, dominated Prince Albert Minor Softball. These teams won the City Championship all 6 of those years with the East End team winning the Provincial Squirt Championship in 1973 and the Old Dutch Twins winning the Provincial Pee Wee title in 1975. Tom Lavallee coached both Provincial championship teams with Joe Pete the Manager of the '73 team and Ian MacKay the manager of the '75 squad.
As a Squirt aged squad, the East End boys lost to Saskatoon Westgate in the 1972 final, but exacted revenge the following year taking the Saskatchewan title over the same Westgate team.
The Old Dutch Twins had success at the provincial level all four years of their existence. They lost in the 1974 final, but bounced back to win the 75 Saskatchewan crown. In 1976 they would lose in the semi-finals, and lost in the play downs in 1977.
Eleven players and coach Tom Lavallee were on both the 1973 East End and the 1975 Old Dutch Twins Provincial Champions: Mike Markewich, Craig Eldstrom, Kevin Lavallee, Greg Bantle, Bernie Kalika, Greg Smith, Scott Bruce, Marty Shaw, Darwin Stephens, and Robert Doucette.
The 1973 East End team also included Cameron Pete, Bob Tetarenko, Tim Best and Manager Joe Pete. Additional members of the 1975 Old Dutch Twins were Tim Gitzel, Mike Mallo, Kelly Anderson, Bob Lowes and Manager Ian Mackay.
As the team members grew into adulthood, the skills they learned such as loyalty, initiative, dedication, hard work and teamwork gave them the skills to succeed in life. Tim Gitzel went on to be the President of Cameco. Bob Lowes was a successful hockey coach and manager and went on to be the Head Scout of the Vegas Golden Knights of the National Hockey League. Robert Doucette was President of the Metis Nation-Saskatchewan for 9 years.
Prince Albert Minor Baseball Association (PAMBA) – Organization of the Year
As part of a facility swap in 2014, the Prince Albert Minor Baseball Association (PAMBA) would schedule games at Crescent Acres 3-diamond complex on the east side of city with Prince Albert Minor Softball taking over Lew Hobson Field at Prime Ministers' Park. This allowed the softball association to build Rotary Field on that cite and host a hugely successful WBSC World Junior Men's Softball Championship tournament in 2018.
PAMBA then developed the Grand Slam Rebuild Plan for the Crescent Acres site, launched in 2021. The goal was to create a 15U (under 15) facility as there was not a regulation diamond for this age class in PA. A resurgence in registration had the majority of players under the age of 13, so it was obvious such a facility was needed immediately for both house league teams and teams that compete provincially.
The Grand Slam Rebuild Plan approved by City Council would see Crescent Acres #2 field converted specifically to a 15U field with the other two field (#'s 1 & 3) dedicated to 13U. Extensive work was required on Field #2: moving the fence out to regulation distance, lengthen the infield and build a permanent pitching mound. The other two fields would need permanent pitching mounds installed and covered dug outs added to Field #3.
These planned upgrades would give the 13U and 15U programs permanent homes for the first time in the city for house league, provincial, regional and perhaps national tournaments to be played there. This would allow baseball to be a strong contributor to the growing sports economy of Prince Albert.
The initial project was deemed at Phase 1 with a price tag of just under
$170,000. The PAMBA board of directors and fundraisers did not seem deterred despite an economy that was just recovering from a unique number of years due to Covid-19.
The PAMBA Fundraising Committee led by Duane Krip were hugely successful in securing sponsorship and grants totaling over $220,000. This includes naming rights for the diamonds, signage throughout the facility including the Lew Hobson Wall of Honour and a grant for $30,000 from the Toronto Blue Jays Foundation. These efforts resulted in Krip being named the 2022 Sportsman of the Year by the Prince Albert Kinsmen Club.
The excess funds become a great springboard for the PAMBA executive as they embark on Phases 2 and 3 at the facility, now known as the Kinsmen Baseball Complex at Crescent Acres.
Tickets for the 2023 Prince Albert Sports Hall of Fame Banquet, May 6th are $60 each and available at Community Services at City Hall (306-953-4800),
For More Information:
Ellen Grewcock, PASHOF President – 306-980-6242
Bruce Vance, PASHOF Vice President – 306-961-4621